Mark your calendars for Academy programs. The Academy's Discussion Nights are held at the Center for Sex & Culture located 1349 at Mission Street, between 9th and 10th. Doors open at 7:00 p.m.; the program starts promptly at 7:30. There will be a short break at 8:30 and the program will conclude at 9:30 p.m. Light refreshments are provided. All genders and orientations are welcome.
Programs are FREE. Donations are encouraged.
March 18, 2015:
"That's DISGUSTING!" The dynamics of shame and overcoming fears of rejection"
Anyone who is into any form of butt play, from anilingus to fucking to fisting knows that the butt is the "final" taboo in sexuality. Some who seek testing and treatment for Hepatitis C would rather tell their doctor that they inject drugs than that they are into fisting. And typically, friends, family and associates are not let in on this secret, either. Even many fellow kinksters, who are not into butt play, especially fisting, look down on the practice.
According to a January 30, 2015, article posted by Kali Holloway on AlterNet entitled "Anilingus: The Other Oral Sex. We're entering an age of more sexual openness about butts",
The idea that ass play somehow makes you gay, and not just a human who has a staggering number of nerve endings down there, is a notion that dies hard, yet it seems to be receding ever so slightly. . . .

The shift, in both attitude and practice, is likely an outgrowth of the fact that anal sex has steadily been making inroads with heterosexuals over the last two decades. In 1992, a Centers for Disease Control and Prevention study of people age 18 to 59 found that just 20 percent of women and 26 percent of men had tried anal sex. By 2005, those numbers had risen significantly: 35% of women and 40% of men between the ages of 25 and 44 said they'd had anal sex at least once. By the time the CDC again posed the question in 2006-2008 to 13,495 people between the ages of 15 and 44, heterosexual anal sex was more popular than ever. Forty-four percent of men and 39 percent of women had engaged in straight anal sex, a leap that seems nothing short of impressive. It follows that the ever-expanding perception of the anus as a sexual organ would manifest in multiple—and fluid—forms of butt play, from sticking to licking.
ABOUT THE PROGRAM: During tonight's program, our distinguished panel will discuss the following topics while entertaining the thoughts and experiences of those in attendance:
defining what shame is
the role of shame in shaping and controlling sexuality, especially for gender and sexuality minorities
tools for building pride and shame resilience for individuals and communities
There are a lot of ways to look at sexual shame, but the focus of this discussion is around butt play and in particular fisting.
ABOUT OUR PANEL: in alphabetical order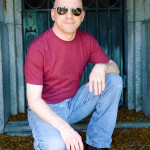 Charlie Glickman PhD is a sex & relationship coach, a sexuality educator, a sexological bodyworker, and an internationally-acclaimed speaker. He's been working in this field for over 20 years, and some of his areas of focus include sex & shame, sex-positivity, queer issues, masculinity & gender, communities of erotic affiliation, and many sexual & relationship practices. Charlie is also the co-author of The Ultimate Guide to Prostate Pleasure: Erotic Exploration for Men and Their Partners. Find out more about him on his website or on Twitter and Facebook. For Charlie's sex coaching services, visit Make Sex Easy.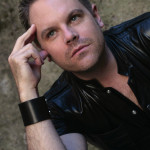 David Ortmann is licensed psychotherapist, sex therapist, educator, keynote speaker, and author. He is internationally recognized as one of the foremost thinkers and activists in the areas of BDSM, Kink, Fetish, and Leather sexualities, concepts and theories of masculinity, models of relationship formation, and the processes of human attachment and differentiation.
Ortmann is one of the founding members of the Community-Academic Consortium for Research on Alternative Sexualities (CARAS) in 2005, and continues to serve as an expert witness, regarding the psychology, scope, process, and ritual of consensual BDSM sex for civil and criminal cases.
His writing has been published in both popular and academic presses and in anthologies of fiction and non-fiction. Rowman and Littlefield published his groundbreaking book, co-authored with Richard Sprott, PhD, "Sexual Outsiders: Understanding BDSM Sexualities and Communities" in December 2012.
David Ortmann lives and practices in New York City and San Francisco, CA.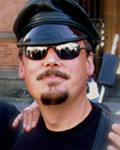 Richard Sprott entered the San Francisco leather scene in 1990, and after a few years joined the Defenders/SF in 1995. That led to involvement in the Leathermen's Discussion Group, serving on the Board since its inception in 1999 until 2006, and then returning to the LDG Board in 2011 to help start up the LDG Mentoring Program. Richard served on the organizing committee of the SF Leather/Levi Weekend from its inception in 2001 until 2006; and he was chosen as SF Leather Daddy XXIII in 2005. In 2009, he was chosen as Mr. Alameda County Leather 2009, a title produced by the Alameda County Leather Corps. He is also serving currently as the Executive Director of CARAS (the Community-Academic Consortium for Research on Alternative Sexualities), a nonprofit corporation designed to promote scientific and scholarly research on kink/BDSM sexuality, polyamory and other forms of negotiated non-monogamy. Richard also is one of the founders and serves as a director of TASHRA (The Alternative Sexualities Health Research Alliance). Richard has a Ph.D. in developmental psychology from UC Berkeley. He is co-author with sex therapist David Ortmann of the book "Sexual Outsiders: Understanding BDSM Sexualities and Communities" which was published in November 2012 by Rowman and Littlefield. He has a wonderful leather family supporting him: his husband Dave, his pup Spunky, his dog Chomper, his slave eric, his slave lyle and his boy Mike.
May 20, 2015
The Magic of the Enema. Most folks who have been involved in any form of butt play–from "simple" anal intercourse to fisting–know the value of being clean and ready for play. (There are exceptions, of course.) In addition to their cleansing properties, enemas have been used throughout the ages for any number of purposes:
The first mention of the enema in medical literature is in the Ancient Egyptian Ebers Papyrus (c 1550 BCE). One of the many types of medical specialists was an Iri, the Shepherd of the Anus. Many medications were administered by enemas. There was a Keeper of the Royal Rectum who may have primarily been the pharaoh's enema maker. The god Thoth, according to Egyptian mythology, invented the enema.

The Olmec from their middle preclassic period (10th through 7th centuries BCE) through the Spanish Conquest used trance-inducing substances ceremonially, and these were ingested by, among other routes, via enemas administered using jars.

The Maya in their late classic age (7th through 10th centuries CE) used enemas for, at least, ritual purposes, in the Xibalban court of the God D whose worship included ritual cult paraphernalia. It is hypothesized that these enemas were for ritual purification and the ingestion of intoxicants and hallucinogens. The Maya illustrated the use of a characteristic enema bulb syringe by female attendants administering clysters ritually.

In medieval times appear the first illustrations of enema equipment, a clyster syringe consisting of a tube attached to a pump action bulb made of a pig bladder and the 15th century Simple piston syringe clysters came into use. Wikipedia
ABOUT THE PROGRAM. During this 90 minute discussion, our presenter, Ben Pattee, will lead us through discovering and utilizing the enema from the practical to the sublime and as a form of sexual expression. (There will not be a demonstration.)
Mr. Pattee is in the process of writing and publishing a book of his findings. Tonight he will discuss the following topics:
Why We Love Enemas
Anatomy and Function
Safety and Concerns
Types and Uses
Solutions
Equipment
Procedures and Preparing
and More
In addition, Mr. Pattee will have on hand some of his specialized, handmade, one-of-a-kind equipment (with hints on how you can build your own). He is hoping for some lively discussion!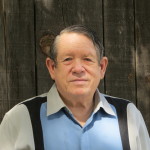 ABOUT THE PRESENTER. Ben Pattee had his first enema experience at the age of 3. (Not a typo.) "I am a Klismaphilac, a lover of enemas. I have from my earliest memories enjoyed the many wonderful sensations an enema produces. As I reached puberty I discovered that an enema with masturbation was out of this world in the intense sensations this combination produced. I wondered if others enjoyed this or if it was "sick" or perverted. As I grew older I discovered that other people really did enjoy enemas. This introduced me to some new toys including colon tubes and enema dildos. I started trying to find more exotic type toys but there didn't seem to be much available, so I decided to try to make my own. This lead to a variety of enema dildos being developed which I took to my fantasy nurse friends for them to try on their clients, the results of which was "where can I get one of these?"
Ben describes himself as, "an advocate, an aficionado of enemas. I am not a medical specialist such as a doctor or sex therapist but I have studied this subject well and continue to study it today. I have talked to sex educators, medical doctors, colon hydrotherapists and other people in the medical fields along with researching the subject in medical books, sex manuals, the Internet and from people belonging to enema clubs as well as trying many of the different solutions, toys and procedures on myself."
July 15, 2015
TRUVADA: Who Should Take It and How to Get It.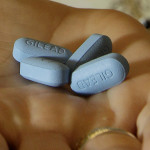 Everyone is talking about taking Truvada for PrEP (Pre Exposure Prophylaxis) as a way to prevent exposure to HIV. Tonight's program will discuss the following topics:
What is Truvada?
Who Should Take It?
What are the side effects?
and
How to negotiate with your physicians
How to find a physician who will prescribe it
How to negotiate the system, including insurance companies, to be able to afford it.
For this discussion, we will be joined by a powerhouse combination of folks: Stephanie Cohen and Richard Blue from the SF Department of Public Health, and David Evans and Alan McCord from Project Inform.
This program is open to all genders and orientations. It is FREE (donations are encouraged.) Light refreshments will be available.
September 16, 2015
Ask-the-Doctor Panel
This year we have assembled 2 medical doctors for our panel! We'll be taking your questions for these doctors in a number of ways:
You can email your questions to

[email protected]

. Please be sure to put "Doctor" in the subject line;
You can write your question on a note card at the program and give it to one of our volunteers who will pass it along to the evening's moderator; or,
You can simply take the mic and ask your questions directly.
THIS YEAR'S PANEL:
J.R. Gatpolintan, M.D. is a practicing physician in San Francisco. Dr Gatpolintan is board-certified in internal medicine and in infectious diseases. JR received his medical degree from the University of the Philippines College of Medicine, followed by an internship & residency at State University of New York in Brooklyn, and an additional fellowship in infectious diseases at UC Irvine Medical Center. His professional interests include:
Internal Medicine: diabetes, hypertension, hear / lung / kidney diseases
HIV
Tuberculosis
Viral HepatitisInfectious diseases
Charles Moser, PhD, M.D., received his PhD in Human Sexuality from the Institute for Advanced Study of Human Sexuality in San Francisco in 1979 and his MD from Hahnemann University (now known as Drexel University College of Medicine) in Philadelphia in 1991.  He is also a Licensed Clinical Social Worker in California and maintained a private psychotherapy practice specializing in the treatment of sexual concerns prior to his medical career.  He is Board Certified in Internal Medicine by the American Board of Internal Medicine, a Fellow of the American College of Physicians (FACP), and a Fellow of the European Committee of Sexual Medicine (FECSM).  Currently, Dr. Moser is a Professor and Chair of the Department of Sexual Medicine at the Institute for Advanced Study of Human Sexuality.  He is also affiliated with Sutter Pacific Medical Foundation where he practices Internal Medicine and Sexual Medicine (the sexual aspects of medical concerns and the medical aspects of sexual concerns). He has authored or co-authored over 60 scientific papers or books.  His complete CV can be accessed at http://home.netcom.com/~docx2/CV.htm.
Additional programs to be posted soon!